At Tekclean we strive to offer the latest cleaning technologies available in the market, to serve you, whether your company is in metalworking, glass, railroad, naval, aeronautics, or any other industry, we seek to have the best solution for your parts cleaning needs and/or treatment.
Check out all the cleaning technologies we can offer you:

Principle of ultrasound propagation (cavitation)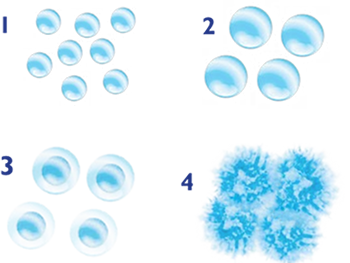 1. The pressure decreases and a large number of bubbles are generated.
2. The bubbles grow to a greater or lesser extent and in power, depending on the frequency.
3. The pressure increases and the bubbles are compressed.
4. The temperature increases until the bubbles explode, producing a micro brushing.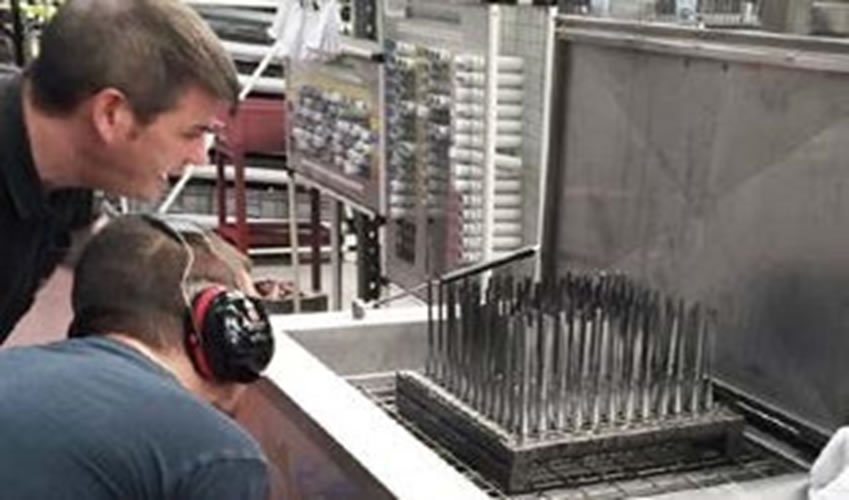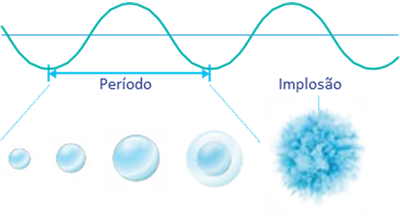 Through ultrasound, bubbles are generated inside the washing solution.
As the pressure increases, these bubbles are compressed, until their implosion occurs.
This implosion causes a friction on the parts, which with the help of the adapted chemist removes the residues.
Mold industry in general
Auto industry
Aeronautical industry
Food industry
Railway industry
Energy Production
Horeca channel.
Ship repair
Pharmaceutical industry
Maintenance of machinery
Surface treatment
Printing industry

High pressure washing in closed environment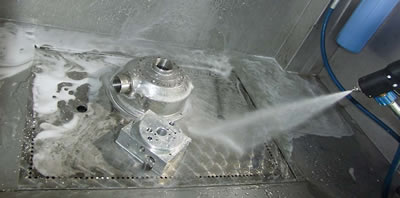 Washing with water jet, using powerful professional detergents, adapted to each application.
Used in closed cabin, with directional jets, by means of a gun (semi-automatic washing), or with jets fixed in rotating baskets and with frontal or vertical loading (automatic washing).
The water-based washing solution is heated in a range of 40 ° C to 70 ° C, to facilitate washing.
Working pressures is 2 to 48 bar.
Auto repair.
Majority of all industries
Laser cleaning (Ablation)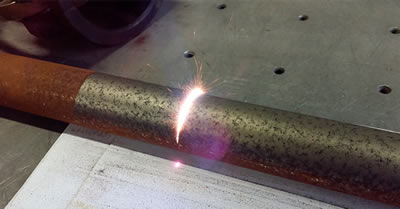 Industrial application technology for cleaning surfaces.
Through the emission of infrared light rays directly on contaminated surfaces.
The residues deposited on the surfaces absorb the energy, heating while the surfaces remain cold.
At these temperature differences surface residues are easily repel.
Non-abrasive technology for surfaces.
Suitable for hard to reach areas
The ideal solution for surfaces / parts that are difficult to disassemble.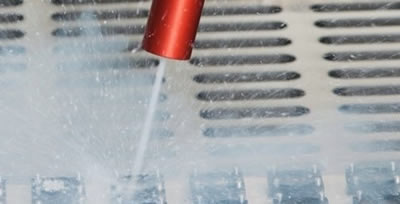 Technology with projection of solid carbon dioxide particles (dry ice).
When dry ice sublimates, it turns directly into gas, without going through the liquid phase, taking the waste particles with it.
Non-abrasive.
Ideal for surfaces / parts that are difficult to disassemble and complex geometries that need to be cleaned on site.
Mold industry.
General industry.

Manual washing with water based products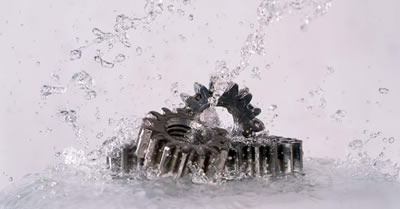 New generation of water-based washing solutions, to the detriment of traditional solvents.
VOC-free.
NON-flammable products.
Complemented with anti-corrosive agents and heated to temperatures in the 40ºC range, they are perfectly viable alternatives to traditional solvents, with the advantage of not posing a danger to installations and being much safer for humans and the environment.
For low and medium washing complexity and low volume washes.
Ideal for any auto repair shop.
Industry in general.

Washing with thinners and aqueous products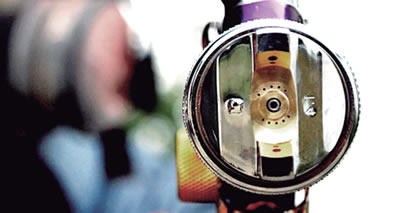 Systems for cleaning the exterior and interior of spray guns and paint appliances.
Manual and / or automatic systems.
Developed with patented technology by the German multinational B-TEC.
Use of the latest KALREZ® pump technology (double diaphragm).
ATEX certification.

Any auto paint shop.
For cup spray guns, via gravity and / or suction.
Airless and Airmix systems.
Electrostatic painting systems.
Automatic / robotic painting.